Enrico Fermi Milestone
Nobel Laureate Enrico Fermi, during this short but very intense staying in Florence,  developed, in early 1926, his famous statistics that nowadays is known as Fermi-Dirac statistics, since Dirac found the same results in October of the same year. Fermi wrote to Dirac to establish his priority that was recognized by Dirac. The statistics is a fundamental milestone in the history of physics, and is the base of the modern semiconductors devices, namely your mobile phone and computer.
On December 4th 2015, the IEEE (Institute of Electrical and Electronics Engineers), unveiled a milestone in the main hall of the School of Engineering of the University of Florence, at the presence of the Rector.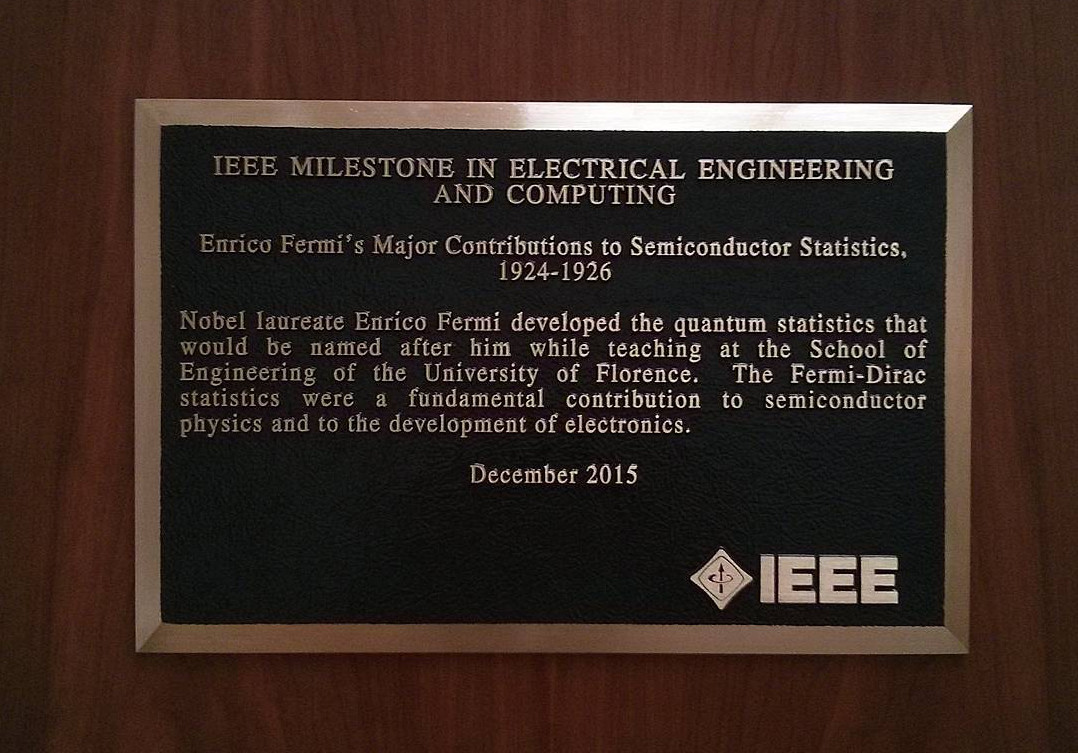 The unveiling of the milestono on the IEEE site, on an italian news site, and  on the University of Florence site (in italian)
A book has been edited on the Milestone
ultimo aggiornamento: 07-Nov-2018